Pristyn Care
4,5 & 6, Baner Allure Aesthetics, Kapil Classic, Baner Rd

Baner

Pune

-

411045

Above Bank Of Maharashtra

Payment Method

Cash

Cheque

Debit Card

Master Card

Visa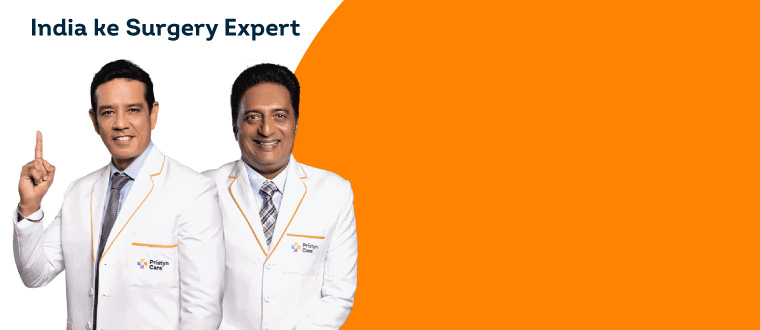 Social Timeline
Posted On:
28 Aug 2022 12:00 AM
Anal fistula is a condition in which a tunnel develops between the anus and the skin. This usually happens as a result of an infection in the anal gland and is commonly characterized by symptoms like pain, bleeding and pus discharge from the anus. Pristyn Care offers the most advanced and effective treatment for anal fistulas in Pune. The treatments are absolutely safe and 100% painless. Get in touch with Pristyn Care for more details
Posted On:
11 Dec 2020 12:00 AM
Male infertility is the condition in which the couple is unable to conceive due to any abnormalities in the male's reproductive system. In about 30 percent of the couples facing fertility issues, it is the male who is responsible. The condition can be quite frustrating and can lead to a lot of distress. But with proper medical treatment, male infertility problems can be resolved. Pristyn Care is associated with the best specialists in Pune. So book your appointment, get proper diagnosis and receive the best treatment for fertility problems.
Posted On:
11 Dec 2020 12:00 AM
Pilonidal sinus is a common and discomforting problem that is characterized by the development of a cyst and sinus tract in the natal cleft. Due to their long sitting hours at the workplace, people in Pune are a lot more prone to developing pilonidal sinus. If you are dealing with the troubles of pilonidal sinus, Pristyn Care is the place for you. At Pristyn Care in Pune, we offer the state of the art laser treatment procedure for pilonidal sinus. So book your appointment and say goodbye to pilonidal sinus once and for all.
Posted On:
11 Dec 2020 12:00 AM
Varicose veins is a very common condition in which the veins swell and enlarge due to pooling of blood inside them. Although varicose veins can occur in any part of the body, they are most commonly seen in the legs. Varicose veins can be quite painful and can worsen if left untreated for a long time. Pristyn Care offers the advanced laser varicose veins treatment in Pune. The treatment is non-invasive and provides permanent relief from the condition. For more details, contact Pristyn Care.
Posted On:
11 Dec 2020 12:00 AM
Urological problems like kidney stones, penile problems, hydrocele, urethral strictures and prostate enlargement are quite common yet very discomforting at the same time. The hectic and inactive lifestyle of people in Pune increases their risk of facing urological issues. If you are currently dealing with any urological problem, Pristyn Care is just the place for you. We are associated with the best urologists in Pune and ensure you the permanent treatment of all your urological issues.
Posted On:
11 Dec 2020 12:00 AM
The sedentary lifestyle and unhealthy eating habits of people has led to a significant increase in the incidences of proctological problems like piles, fissures and fistulas. These conditions are not only discomforting, but can also give rise to serious complications if left untreated. Pristyn Care provides the modern laser treatment for these proctological problems in Pune. The surgery is minimally-invasive, and the recovery is fast. Contact Pristyn Care to know more.
Posted On:
11 Dec 2020 12:00 AM
Circumcision is a surgical procedure which is performed for preventing and treating foreskin-related problems like phimosis, paraphimosis, posthitis and balanitis. The conventional open surgery procedure is quite complex and painful but people in Pune do not need to endure that pain now. Pristyn Care offers the modern laser circumcision in Pune so that you can say goodbye to all your foreskin problems once and for all. The surgery is absolutely painless and the recovery is very speedy. Contact Pristyn Care to know more.
Posted On:
11 Dec 2020 12:00 AM
Gallstones are crystallized and hardened deposits of digestive fluids that form in the gallbladder. These can cause symptoms like severe abdominal pain, cramping, nausea and vomiting and the condition can be recurrent. The only permanent solution of gallstones is surgical treatment. Now, you can undergo the laparoscopic surgery for getting rid of gallstones without any hassles. The minimally invasive and absolutely painless laparoscopic gallstone surgery is available at Pristyn Care in Pune. Contact Pristyn Care for more details.
Posted On:
11 Dec 2020 12:00 AM